SBSA Technologies offers a Smart Logistic Module
This advanced tool has a variety of capabilities. An important feature is the connectivity to every carrier domestically and internationally. Secondly, the platform can automatically process an order by selecting a shipping warehouse among multiple locations and dropship partners. Selection of a shipping warehouse is also a good way to cut shipping costs. This feature can be easily defined as the best route selection if your company has multiple warehouses or shipping locations. Thirdly, we offer automated document generation like BOL, shipping labels, and packing slips.
Connectivity is an important feature when working with logistics. SBSA Technologies platform is currently connected to numerous carriers and logistic partners domestically and around the globe. Small parcels are handled by the major carriers like USPS, FedEx, UPS, DHL. Shipments over 150 pounds fall into less-than-truck load (LTL) and full-truckload (FTL) categories. We are currently connected via EDI and API to small and large carriers. Additionally, 3PL companies, and a variety of logistic providers perform outstanding using SBSA Technologies. These integrations have been fully tested and successfully utilized by many of our customers and partners. If you find a carrier that is currently not on our list, we will provide you with the solution. Inquire about the full list of carriers with one of our associates.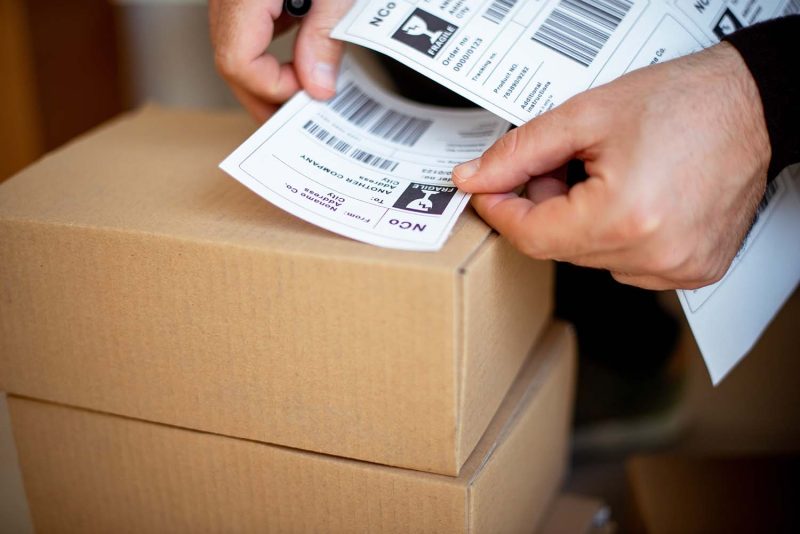 Documents generation feature covers automatic generation of shipping labels, BOL, tracking information, and packing slips. Each order generates its own shipping label or BOL. As soon as the shipment is scheduled (shipping label or BOL are generated), the software attaches a tracking number to the order and stores it for historical information that can be easily recalled at any time. The tracking information is also used to send via EDI invoices to your customer, which typically are retailers, end users, or B2B. In addition to that, the packing slips are generated with every order. Additional features can be added or disabled based on the customer preferences.
Selection of shipping warehouse amount multiple shipping location is made possible by covering that can remedy the multiple warehouses challenges by choosing the nearest warehouse to fulfill the order. In some cases, the nearest warehouse is not in the position to fulfill the order due to item shortages. SBSA Technology impulsively chooses the nearest distribution center with enough commodities from the customer's location for faster delivery service. SBSA platforms considers the two variables in this calculation: availability of inventory in each warehouse and the closest shipping location to the customer.
SBSA Technology is guaranteed EDI/API integrated ready with the best logistics provider to cover your supply chain efficiently.
This is SBSA Technologies, It's time for synergy.
For more details visit:
https://www.sbsatech.com/logistics
https://www.sbsatech.com/integrations
Written by Vince Ivanov, MBA
Property of SBSA Technologies, Inc.